Creating your website has never been more straightforward, thanks to the many intuitive and website-building methods of today. Whether you are launching a new business, sharing your thoughts through a blog, or showcasing your portfolio, technology has made it easy, fast, and effortless.
If you are here to know how you can build a website, read this article till the end and create a website that attracts tons of organic website traffic and trustable reviews.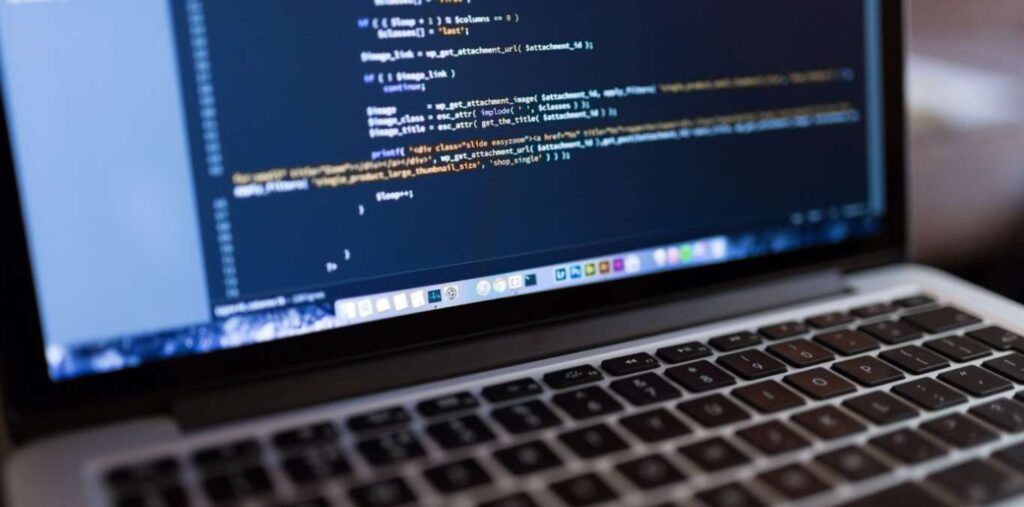 Steps for Creating a Website From Scratch in 2024
1. Define the Purpose of Your Website
Beginning with a clear goal in mind can greatly assist in selecting the ideal website builder tailored to your needs. For instance, if you aim to engage in online sales, opt for a builder that specializes in e-commerce or possesses robust e-commerce functionalities.
Consider the following website types you might wish to develop:
An ecommerce Website
Personal blogging space
Site for a small business
Portfolio Showcase
A site focused on lead generation
Membership or subscription-based site
Website for a nonprofit organization
A platform for podcast hosting
A special site for family events, weddings, or baby showers
Knowing the specific kind of website you intend to create and its primary function makes the subsequent steps much more manageable and straightforward.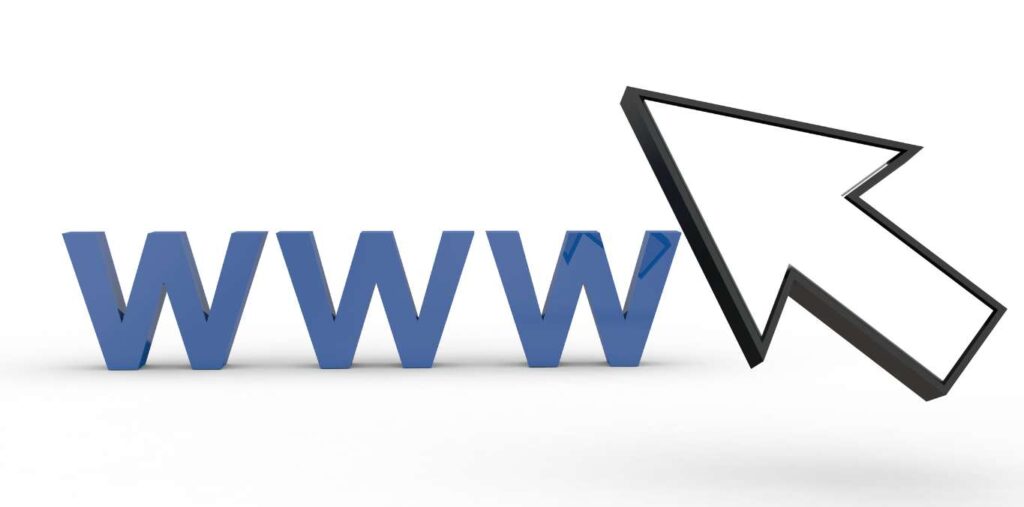 2. Select a Purposeful Domain Name
A domain name serves as your website's unique address or URL, which users enter into their browser to access your site.
Here's some guidance on selecting the right domain name:
Opt for a name that's simple to spell and easy to remember.
Steer clear of using abbreviations.
Make it relevant to your personal or business brand
Aim for brevity in your domain name.
Prefer widely recognized top-level domains.
Given the vast number of existing websites, securing your first-choice domain name might be challenging. However, you can also use a domain name generator to discover a fitting option.
3. Choose a Web Host to set up Your Website
Your web hosting provider allocates server space to store and access your website's files. Many website-building services include hosting in their packages, but sometimes you might have to purchase separate hosting. These hosts often provide easy one-click setups for WordPress or other site-building platforms.
Types of Different Web Hosting Services
Consider a hosting service like the frame for a billboard, where your website is the advertisement. The provider supplies the framework, but you control what's displayed on it. Your options include shared hosting, virtual private servers (VPS), or dedicated servers, each with varying functionalities and price points.
Shared Hosting: This is a commonly chosen, budget-friendly option. Here, your website shares a server with others. There may be limits on storage and bandwidth to manage traffic efficiently for all hosted sites.
VPS Hosting: As an upgrade from shared hosting, VPS offers a slice of a server exclusively for your website. This typically means faster load times and more storage space, albeit at a higher cost and with more technical management involved.
Dedicated Server: Opt for a dedicated server when your site's traffic exceeds the capacities of shared or VPS hosting. While more expensive, it offers extensive resources and often comes with premium support.
Always select a hosting provider that offers unlimited storage and bandwidth, an easy-to-use interface, and scalable options.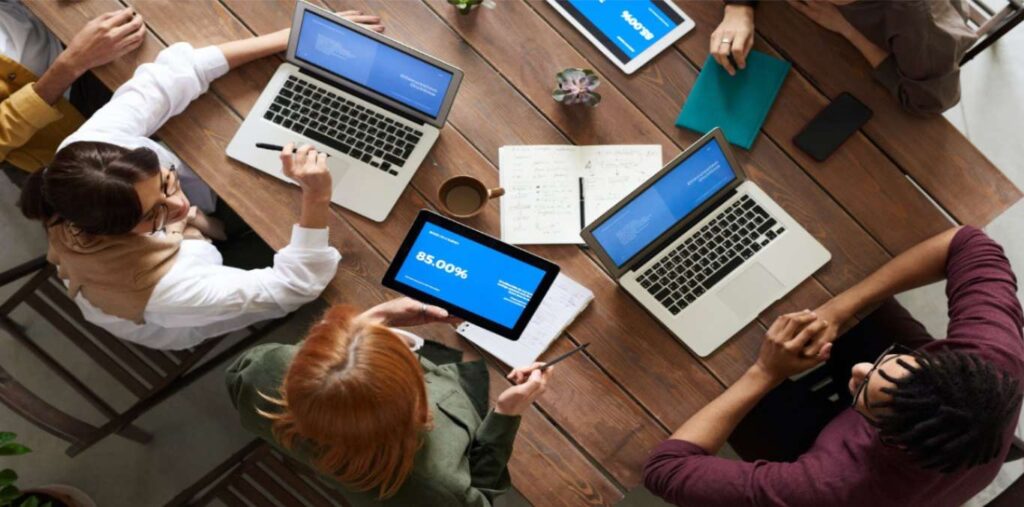 4. Select and Install Website Builder
Various kinds of website builders exist, such as e-commerce-focused platforms for setting up online stores, web hosting services that include site editing tools, and comprehensive all-in-one website-building solutions.
Your choice of website builder influences the extent of customization and control you'll have, along with the ease of use of the editor. All-in-one builders are generally known for their simplicity, providing a complete package that guides you from the initial concept to the final publication of your website.
Site editors provided by web hosts tend to be more budget-friendly, while e-commerce platforms offer specialized features tailored for online stores. Some website builders offer free access, but advanced features such as a personalized domain, SSL certification, and online payment capabilities usually come with their premium plans.
WordPress is another option for building your site, offering greater control over its design and functionality, though it requires more technical expertise. Opting for WordPress means selecting a web hosting service instead of a conventional website builder.
Ideally, the top website builders should be user-friendly for beginners, provide cost-effective yet scalable options, and assist in enhancing your website's on-page SEO and branding.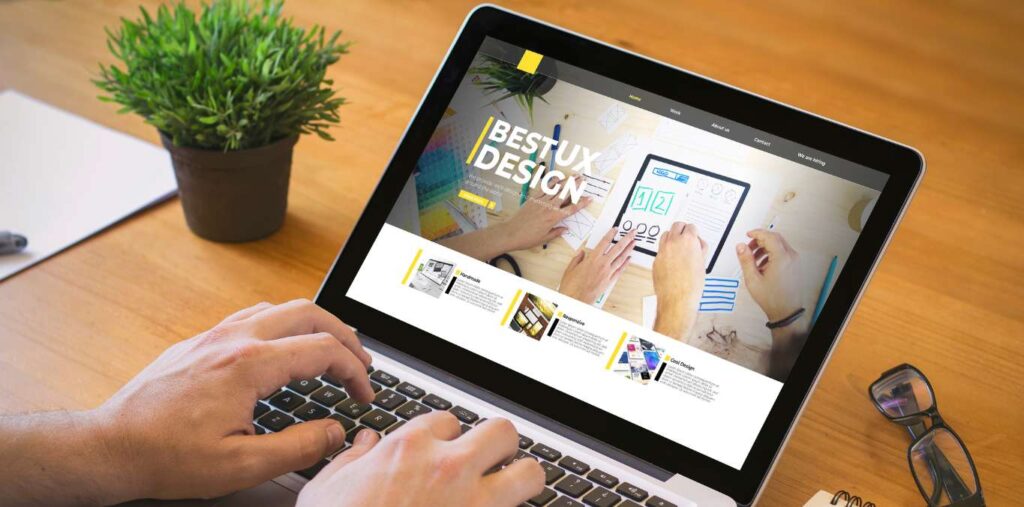 5. Customize your Website 
Using a website builder, you can dive into customizing the design and layout of your site. Templates, also known as themes, are ready-made designs that you can apply to your site and personalize with your content. Picking the right template is crucial and involves several important considerations.
Things to Look for in a Website Template
Ensure it aligns with the nature of your website, like an online store.
Choose one that matches your personal or brand's style.
Consider your budget, as many templates are available for free.
Opt for mobile-responsive templates that adapt to different devices.
You usually don't need to fret over the color scheme since most builders offer easy customization options. Many come with pre-designed themes featuring popular or complementary color palettes.
Install and customize plug-ins to add functionality to your website
The website builder you choose might use the term "apps" instead of "plug-ins," but their purpose remains the same: they enhance your website with additional functionalities. When deciding on which plug-ins or apps to incorporate, evaluate the built-in features at your disposal.
For instance, Weebly offers built-in tools to insert contact forms, maps, and image galleries on your pages, but it doesn't support pop-up features.
Most website builders offer a range of plug-ins for you to utilize, and a significant number of these are available at no cost. Additionally, third-party companies frequently develop plug-ins either for various website builders or specifically for WordPress. While some of these are free, others may incur a monthly fee, so it's important to factor this into your budget considerations.
The process of installing apps or plug-ins varies with each website builder or web hosting service. Typically, you can access a marketplace for apps or plug-ins through your chosen builder. Here, you simply select the desired plug-in and click on an "add" button to install it.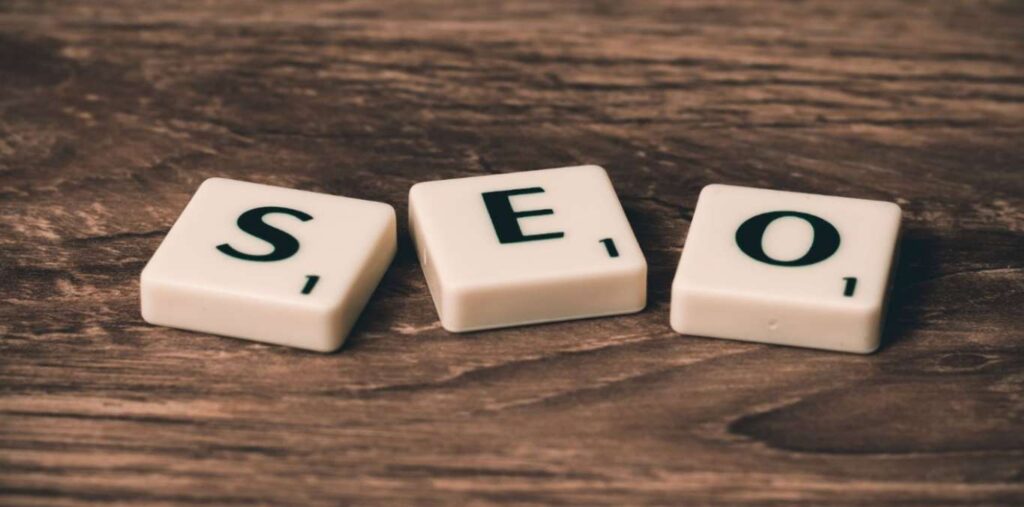 6. Optimize Your Website for Organic Search
Implementing an effective SEO strategy can enhance the visibility of your website on Google and other search engines. To optimize your site's SEO, consider utilizing tools like Google Analytics, fine-tuning permalinks, and incorporating pertinent keywords. On top of this, you can also hire professionals for search engine optimization for your website
Insert Google Analytics
Google Analytics 4 serves as an excellent tool for monitoring visitor traffic to your site. It provides insights into the sources of your traffic, whether it's through search engines, direct visits, or referrals. Leveraging its e-commerce functionalities can reveal your most visited pages, peak traffic days, and the most effective keywords for your website.
Many website builders provide a straightforward method to integrate Google Analytics into your website by simply inputting the tracking ID into a designated field. After setting up your Google Analytics account, you can locate this tracking ID in your profile.
To add it manually, simply copy the tracking ID from your profile and insert it into your website's header.php file. In WordPress, this can typically be done through the dashboard by navigating to Appearance > Theme Editor.
Modify Your Permalink Structure
It's advisable to modify the permalink structure of your website early on before you extensively add pages and content. Altering it at a later stage could lead to deactivation of previously published pages.
Since every website builder varies, you might need to consult the help documentation or contact customer support for specific guidance.
In WordPress, navigate to Dashboard > Settings > Permalinks to adjust your permalink settings. Here, you can select a preferred structure or customize one to your liking.
Opting for a 'post name' as your permalink structure is generally the most advantageous for SEO. Such links often contain keywords pertinent to your industry, website, or content, making them more search engine-friendly. This approach is beneficial both for visitors and search engines, as the link text indicates the content of the page or post.
Utilize Google Keyword Planner
Among the most effective complementary resources for boosting your website's ranking in organic search engine results pages (SERPs) is the Google Keyword Planner. This feature is part of Google Ads, an advertising service that utilizes keywords to ensure your ads are displayed in pertinent search results. To use this tool, set up your account at ads.google.com and navigate to the keyword planner. Enter keywords that are pertinent to your industry or the content you are developing.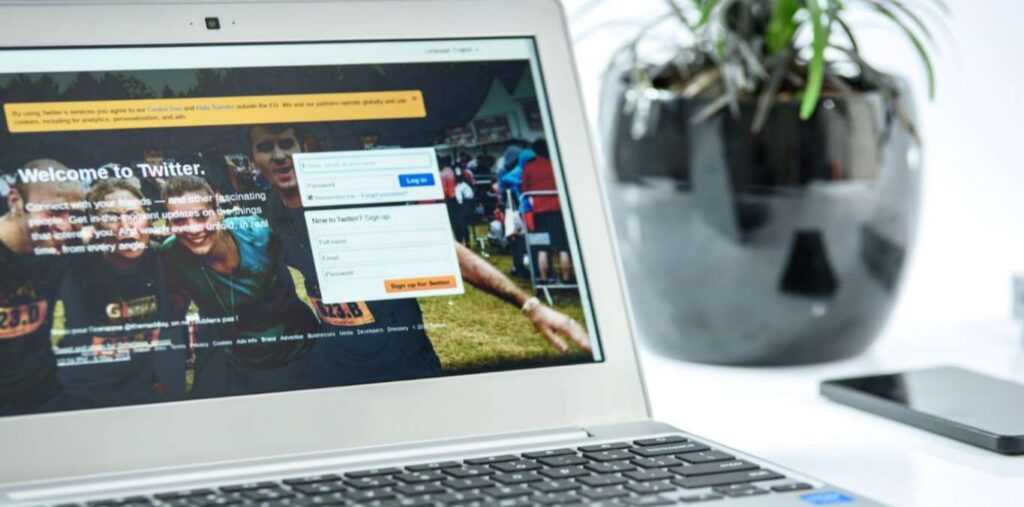 7. Publish Your Website
You're almost at the point of launching your website. Similar to the other processes mentioned in this guide, the publishing method varies across different website builders. Typically, there's a "Publish" button within the site editor you're utilizing.
When you're set, hit the publish button and watch as the site builder generates a sitemap and brings your website online. Afterward, you can visit your URL to view your live site. In WordPress, this publish button is typically located at the top of the menu.
At this stage, your website's basic structure, especially the home page, should be in place. You can now expand by adding other pages like a contact page, product pages, an 'about us' section, and a blog, tailored to the nature of your website, such as an e-commerce store.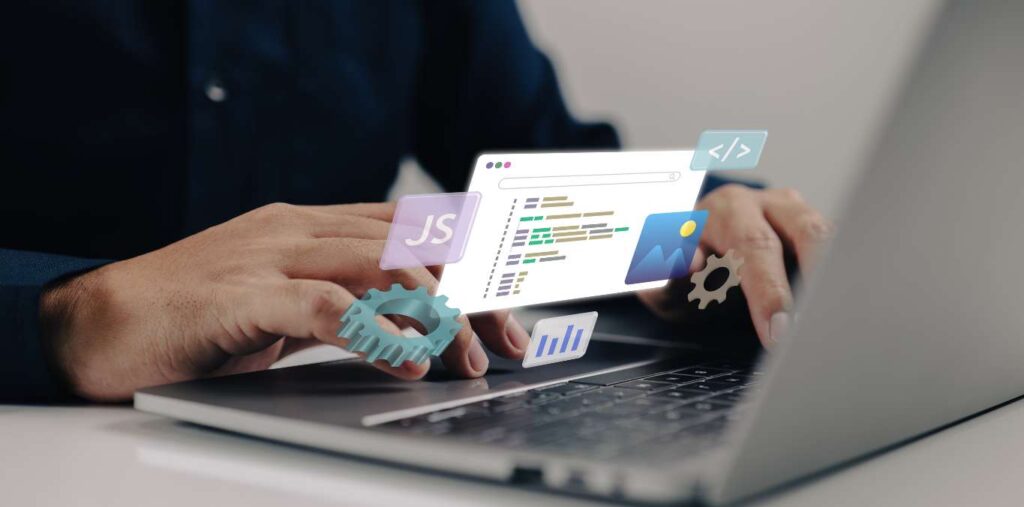 8. Maintain your Website with Regular Planning
When utilizing an all-in-one website builder, much of your website's upkeep is automated. This includes regular updates for plug-ins and the site editor itself. Additionally, automatic backups are a frequent feature. When you make major updates to your website, it's wise to create backups. Marketing plays a crucial role in your website's ongoing management. Always prioritize on-page SEO.
Additionally, consider listing your website in online directories, allocating funds for pay-per-click (PPC) advertising, engaging on social media, and exploring ways to attract new visitors while retaining existing customers or readers.
Other key steps for maintaining and managing your website include:
Establishing Pages: Add static pages like "category," "about," and "contact" for consistent content.
Creating Blog Posts: Use a content calendar to schedule blog posts in advance, allowing for consistent content publication.
Including Categories: Organize content for easy reader navigation and improved search engine indexing.
Adding a Contact Form: Provide an effortless way for visitors to reach you directly via your website.
Posting Privacy and TOS Pages: Essential for small businesses to outline data usage, especially for GDPR compliance if using cookies.
Enhancing Navigation: Ensure your menu is intuitive and aligns with the customer journey, placing pages like policies and contact information strategically.
Integrating Lead Generation Popups: Collect email addresses for newsletters or promotions, especially useful for small business websites or online stores.
Social Media Share Buttons: Facilitate easy sharing of your content on social media to boost visibility and referral traffic.
Incorporating Images: Engage readers and aid SEO by adding relevant images with descriptive alt text to posts and pages.
Submitting to Directories: List your business on platforms like Google My Business and Bing Places, and explore industry-specific directories.
Automating Backups: Regularly back up your site to protect against data loss and ensure security against hacking and viruses.
Utilizing Widgets: Customize your website's appearance and functionality with widgets for social media, e-commerce, and more, especially on platforms like WordPress.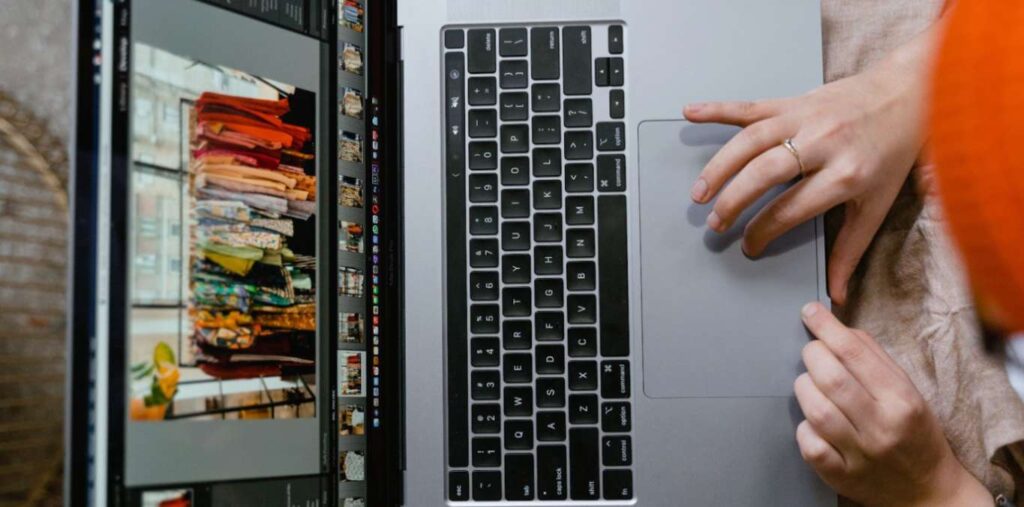 FAQs about Building the Website
Can You Create a Website for Free in 2024?
Yes, however, free websites usually come with certain limitations, such as having to use a subdomain (like yourdomain.webhost.com), displaying the web host's branding, and possibly featuring ads.
These aspects may not project a professional image, making free websites less suitable for business or e-commerce purposes. On the bright side, some hosting providers offer a free domain name signup for the first year when you purchase their web hosting services.
What do you need to build an ecommerce website?
To set up a basic e-commerce website, you'll need a domain name, a hosting, and a website builder. Additionally, you'll require content and images to flesh out the site. If you're creating an online store, you'll also need to have your products ready for listing.
How much should You Spend to make Your Own website?
Anticipate spending roughly $200 per year to set up a website with a personal domain name using an all-in-one website builder, assuming you opt for a free design template. In contrast, if you enlist a professional to design your website, the expense can range from $500 to $5,000, exclusive of hosting or e-commerce platform costs.
How do I build an online store for products and services?
Numerous options exist for constructing an online store. One approach is to develop a WordPress site and integrate a shopping cart plug-in. Alternatively, you could opt for a dedicated e-commerce platform, such as Shopify or Square, which functions similarly to website builders specifically designed for online stores.
Is a web host important to create a website?
While it's possible to build a website without a web host, making it accessible online requires hosting services. In theory, you could host the site yourself if you have a reliable, high-speed home internet connection and a server, but this is generally impractical. To effectively launch and maintain a website on the internet, securing a web host is essential.
How long does it take to set up a WordPress website?
Establishing a WordPress site can be as quick as a single day. For a manual setup, you'll require a FTP. The process of building your website is straightforward, particularly when you utilize plug-ins that provide custom website-building capabilities.
Conclusion
Creating a website involves a series of strategic yet manageable steps, each contributing to the development of a robust online presence. From selecting the right domain name and hosting service to choosing a website builder that aligns with your needs, each step is crucial.
Leveraging tools like Google Analytics for SEO, ensuring your site is mobile-responsive, and keeping your content backed up and secure are all part of this journey. Whether you're building an online store, a personal blog, or a business website, understanding these steps simplifies the process.
If you are new to the online realm and want to take your business to new heights, visit DevCopp to get the best digital services for both personal and professional needs.